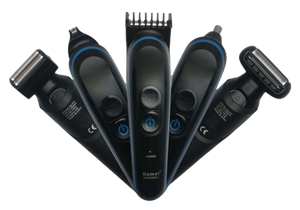 Get Your Perfect Look!
Our grooming kits are carefully curated with the finest quality tools, including clippers, trimmers, scissors, and other accessories, all designed to give you a flawless and professional finish. Whether you want a sharp and clean haircut, a perfectly trimmed beard, or a sleek and smooth shave, our grooming kits have everything you need to achieve your perfect look.
Shop Now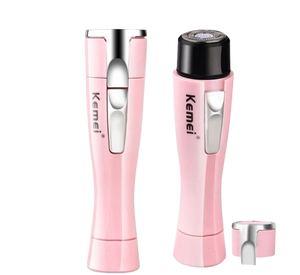 Precision, Beauty, Style!
Our products are designed with precision-engineered blades and advanced technologies that deliver unbeatable precision and accuracy, helping you achieve your desired look with ease and confidence. Built to not only enhance your physical appearance but also boost your confidence and self-esteem, making you feel beautiful inside out.
Shop Now
About Kemei
Kemei has come out as one of the leading beauty and personal care brands. The quality and affordability of the products have made the brand much popular in less time. Also, it has become a market leader in many countries of the world. Kemei is a Chinese company, but in recent years it has captured the Pakistani market. Whether it is an online or an offline store, you will find Kemei beauty and personal care products everywhere. Kemei offers products for both men and women. Its main products are electric hair clippers, shavers, hair straighteners, and eyebrow trimmers. Also, it deals in epilators, hairdryers, curlers, and crimpers. An excellent variety of all of these products is available in Pakistan. People who are using Kemei products in Pakistan are extremely satisfied with the quality of the products. According to many customers, quality with affordability is the trademark of this Kemei brand. Beyond the products themselves, the way in which Kemei sells its products is impressive. All of its products come in nice packaging and are sold from physical stores to over the internet to people all over Pakistan.